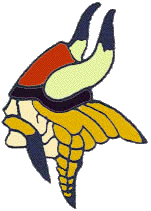 LOST and FOUND
Have you lost your Class Ring 10 or 15 years ago? Someone found your ring!

Date: Mon, 16 Feb 2004 13:12:48 -0800 
From: Millwork Engineering   
To: Thomas Chung
Subject: Lost and Found
 
I am looking for a 1966 Graduate Donna Sullivan who graduated from a James Monroe High School.  
We have found a class ring and would be happy to return it to Donna if she can identify the color of the stone.



---



Date: Monday, April 2, 2001 09:05 PM
From: Lnspewter AT aol.com
To: Thomas Chung
Subject: To Return A Class Ring........

I am trying to return a class ring which I found about 12 years ago in 29
Palms California. Not knowing how many James Monroe High Schools are in the
United States, I figured I would start with this one.

If there is someplace which this information could be directed I am sure that
he owner of this ring would be very happy!

The class ring is inscribed with the name Lilia on the outer side of the
band, the class is 1987, and on the inner side of the band, the initials
"L.F.B.".........Also on the outerside of the band is a possible viking
mascot.

Perhaps a school yearbook from this year could be referred to and if this
young lady has stayed in touch through class commitees, then we can get this
returned to her.....

PS~~ The stone is a diamond-like stone, possibly identifying an April
Birthday......

Thank You
Johnny Vandever
PO Box 438
Roff, Ok. 74865
580-456-7082

Additional Information:
"This ring was found many years ago, in the High Desert, at the Marine Corps
Air GroundCombat Center....approx. 1988 or 1989."